How to Put Digital Sales into Practice | Mission Drive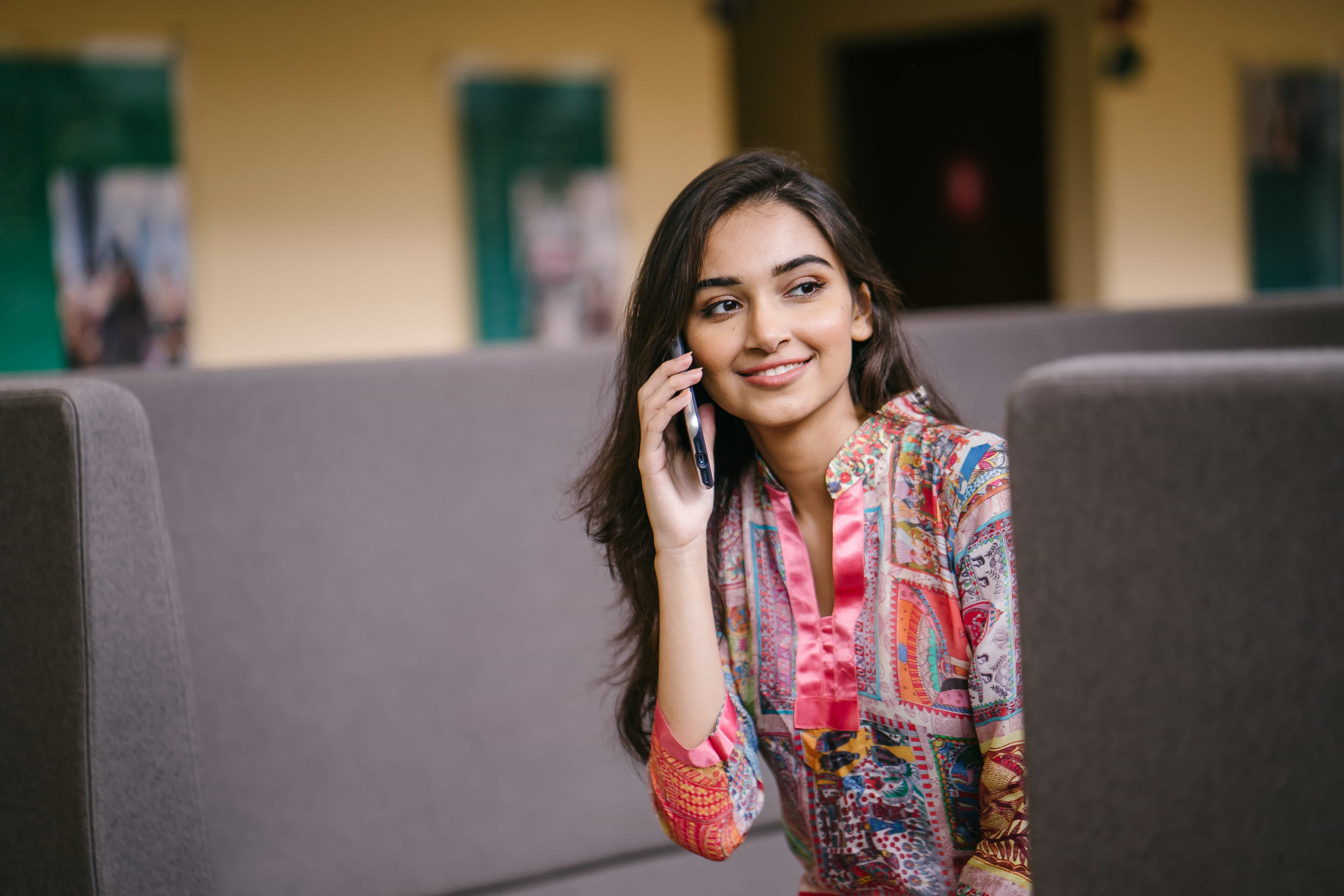 The internet has changed the way we buy. Given the successful shifts marketers have made in response to this change, salespeople need to question and reassess their current practices and evolve them to meet and exceed today's buyers' expectations. Salespeople need to put inbound into practice.
Inbound marketing underpins the way most high-growth businesses generate awareness and leads. Why is this? Well, if you're a tech or data business, selling innovative new products and services, you don't want just any traffic to your site, you want the right traffic. Implementing the Inbound marketing methodology will help you attract the right kind of prospects to your site through blogging, SEO, optimising website pages, and social publishing.
Once you have attracted the right website visitors, the next phase of Inbound is to convert those visitors into leads by gathering their contact information. By setting up forms, calls to action, landing pages and a centralised database you have a way to convert visitors into leads that does not disrupt the modern buyer's journey and allows you to capture their information and learn more about who they are. This concept of not interrupting but educating clients is at the heart of the Inbound approach.
By adopting Inbound marketers have taken the first steps in evolving their methods to better connect to and attract the modern buyer. Successful inbound marketers know they need to map out and deliver content based on the modern buyer's journey. As a result, 3 out of 4 marketers across the globe prioritize an inbound approach to marketing. Why? Because, inbound campaigns achieve higher ROI than outbound campaigns .
Time for sales to go digital - applying inbound to selling
The rest of this article looks at how sales team can win more work, be more productive and more satisfied with their work by adopting Inbound as a digital sales methodology.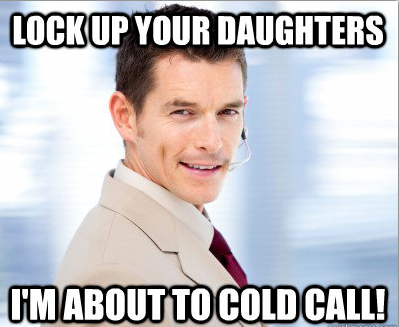 Let's first think about how sales teams still often work, and let's do that by asking some questions:
Are they cold calling and leaving cold voicemails? Prospecting has changed. Fewer people have phones on their desks and every mobile phone has caller ID.
Are they relying on mass emails? M

y inbox is filled with emails I delete without opening. I don't like them. Regulators like them even less. Anti-spam and privacy laws, such as the GDPR, mean it's a tactic that not just frowned upon – it can get you into serious trouble.

Is your sales team attending trade shows or meet-ups as a way to meet new prospects and gain new leads? Ask yourself, how many of the hundreds or thousands of people at tradeshows can your people actually meet and engage in productive or qualifying conversations?
Is your sales team giving the same generic presentations over and over?
These are all legacy sales processes. Legacy sales is centred around the way salespeople sell rather than how people buy.
Salesforce.com evangelist Tiffani Bova hit the nail on the head when she said: "today's sales organizations must shift from trying to control their internally driven sales cycle and truly embrace the new customer-driven buying cycle – otherwise, prospects will eliminate you from their consideration list and buy from your competition."
Legacy sales methods need to be revamped. It's time for your sales efforts to match your marketing efforts, otherwise, however clever your product, you will be removed from the modern buyer's equation. You need to think about the modern buyer and evolve your sales efforts to meet and surpass their expectations
Which is why we need to think about a new way of selling to the modern buyer.
Here's a reminder of something we've looked at in a previous article – the modern buyer does not always need a salesperson to make a purchase. There is a shift in the way buyers buy that we need to account for, a changing of the tides. We must evolve our efforts accordingly, or our businesses won't grow.
Marketing has evolved to better connect to today's buyer and the inbound marketing methodology has been developed as the way to make more from these connections.
So, what if there was a way to take the lessons learned from inbound marketing and apply them to the sales process? What if there was a new way of prospecting? What if you could proactively combat the issues and problems your sales team faces when trying to connect with prospects?
Inbound Digital Sales – To the Rescue!
The new sales playbook is a data-driven sales spidey sense. It's called the Inbound Digital Sales Methodology.
The Inbound Digital Sales Methodology accounts for all of the changing factors of the modern buyer and is all about transforming the way we sell to align with today's empowered buyer.
Let's remind ourselves of a hard truth. Your buyer has all of the control, not you. It's a hard truth to swallow, no matter what team you work in, but, once salespeople realise this, it makes all of the difference.
Sales, not just marketing, need to figure out who the buyer is, what they are searching for and how they can add value to their buyer's journey. This is the foundation of the inbound sales methodology. It's all about using data and insight to add value to the prospect's buyer's journey. But, perhaps that sounds like a lot of work. Surely sales need to focus on hitting those big targets you set them?
Industry trends and analysis tell us that change is necessary. Forbes Insights and Brainshark found that C-Level executives, in particular, know that sales productivity is paramount to enabling a company to grow – 71% rank it as of critical importance.
Can your sales team afford to not adopt the inbound digital sales methodology?
Think about some of the places the modern buyer goes to conduct product research online.
The modern buyer can get information about your product, competition, price right from your website. They can even purchase from some sites some of the time. So, why do we even need salespeople?
The goal of the inbound sales methodology is for the salesperson to become the buyer's Yoda.
The salesperson has to position themselves as a trusted advisor. They need to add value, become a leader in their space and anticipate the buyer's next move so that the buyer trusts the salesperson, just like Luke trusted Yoda.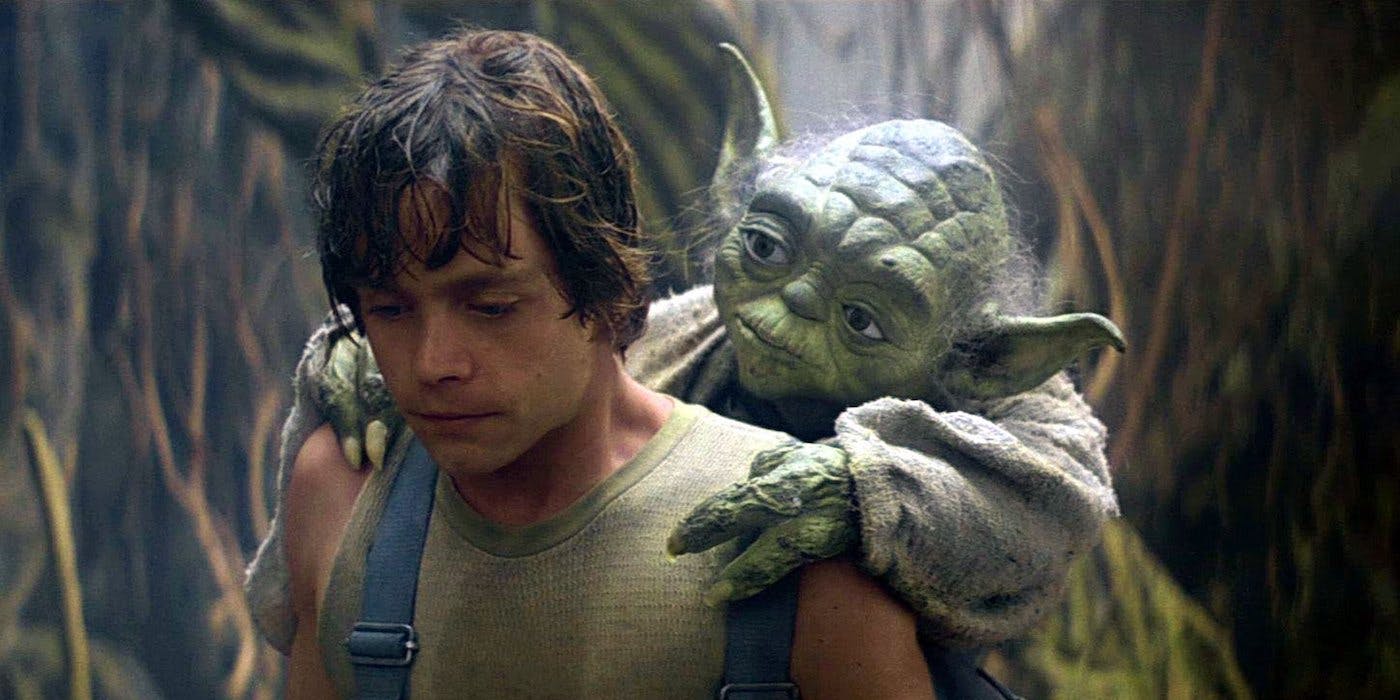 And if your salespeople follow the inbound sales methodology, they will become a sales Yoda in no time.
The inbound sales methodology is broken down into four stages.
Identify,

Connect,

Explore and

Advise.
We will explore each stage at a high level and show how sales can leverage insights in order to connect with the modern buyer.
Step 1: Identifying Your Buyers
The easiest way to identify who your ideal buyers are is to set up workflows that will alert sales when a stranger has visited your website, filled out a form, or opened an email. This doesn't completely replace your current sales strategy. For example, I'm not suggesting that you shouldn't research and create a target accounts list. You should be pro-active. But, with an inbound sales strategy, content should be used as a conversation point and should be leveraged to increase your connect rate with these target accounts.
Step 2: Make Meaningful Connections
Once you have identified leads, you now know your potential buyers. Find out what blogs they are reading, what LinkedIn groups they belong to, what thought leaders they are following on Twitter. Then retweet, guest blog, target blog content through ads – anything to position yourself as a thought leader in the space.
And, when connecting with the buyer, always lead with a message personalised to the buyer. You can refer to the buyer's industry, role, interests, common connections, etc. Offer advice on the buyer's interests and specific goals. Share content from your business or other respected industry sources.
The goal here is to build trust and authority. You can really start to qualify leads at this stage of the sales methodology.
Do your research on social media:
Some things to consider and research: What is the buyer's role in the company? How long have they been at the company? Did they come up through marketing or sales or product? Who is their boss? Do you know anyone at their company? What are their interests? Where did they go to school? What groups are they part of? What influencers are they following? What is their favourite quote, show or movie? Do they have any children or pets? Where do they like to go on vacation? The point is to research them as a person, rather than just a person at the company so you can connect with them on a personal level.
Let's dive deeper into a few tactics you can leverage in this phase.
Many people discount Twitter but, at Mission Drive, we see it as a useful person, market, and industry research tool. Unlike LinkedIn, which is heavily business focused, Twitter can give you insights into their personal interests, their hobbies, and what burning questions and issues they are they dealing with. Your prospect is asking questions on Twitter or possibly also answering other member questions. What are those questions
Other ways you can use Twitter include understanding what your competition is up to. You can go to search.twitter.com and enter your competitor and it will list what questions they are asking and who is interacting with them.
You can also do a localised search on Twitter. For example, you are looking to find prospects who are in healthcare and in Brighton. You can go to search.twitter.com and enter "healthcare Brighton" and you can find people in the Brighton area who specialize in healthcare.
Step 3: Explore More!
Next is the explore phase. You want to leverage initial buyer interest to develop additional trust and uncover deep buyer goals through exploratory conversation. You will have to create exploratory call guides based on your personas for your sales team to leverage, and once you do, they can use the guides during their explore phase.
This phase is used to determine whether this person is a good fit or a bad fit customer (Luke Skywalker or Darth Vader if you will).
During the explore phase you can work in unique product or service differentiators to help the buyer understand how your service/product can help solve their particular pain points and reach their goals.
During this phase of the inbound sales methodology, you need to tailor your assets to the buyer's persona and leverage all of the information you have gathered from the exploratory call. This means tailoring presentations that align product value with the buyer's needs and using terminology the buyer knows and can relate to, or conducting a product demo that illustrates 3 features important to the buyer, in order of importance to him or her.
If your product or service is particularly innovative you may also need to educate your buyer in some of the basic concepts or techniques that are key to your approach. Perhaps creating guides, online learning or glossaries to help them become more data or technology literate.
You may even need to run an ROI analysis customised to the buyer's metrics and business goals. The key is to let the buyer know you have done the work on your end, to make them feel that you are adding value to their journey, and to clearly demonstrate how a new approach can get them where they need to be. You have recognized that the buyer is a good fit for your company and you are helping the buyer understand why you are uniquely positioned to help them.
Step 4: Advise
By this stage, Inbound salespeople have developed a relationship with the buyer, so they can get honest answers from them. They can figure out the buyer's timeline and work backwards to create a plan to meet the deadline. And after the sale, the relationship does not end. The inbound salesperson transfers all of his or her knowledge to the post-sales team and checks in with the buyer every now and again to help ensure their continued success.

Meet the Inbound salesperson
What's the difference between the old school who are always closing? And the modern salesperson who builds trust through empathy and insight? Here's our summary.

It's a bright shiny future for sales
The sales process is no longer about interrupting, pitching and closing. It's about leveraging the inbound sales methodology and listening, diagnosing and prescribing. This frees up Inbound salespeople to be creative, empathetic and inspiring – valued by both you and your clients.
The inbound sales methodology is a path for sales teams to get to a better place. Now's the time to get started!