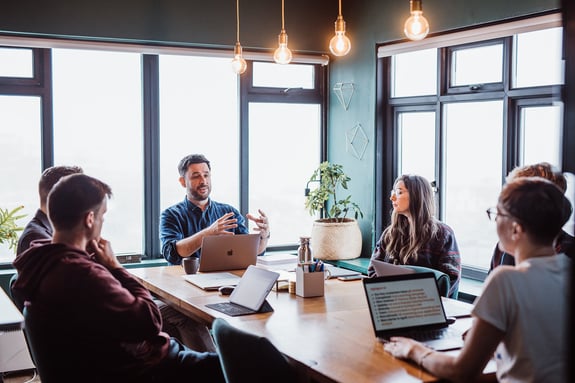 About Mission Drive
The digital marketing agency for people on a mission
Our Vision
Our vision is to make business, technology and data forces for good - to build a world where growth and ethics are compatible. We want to be known as the digital agency that empowers leaders to use marketing and data ethically to build trust, grow revenues, and create a sustainable impact.
Our Mission
We provide world class, digital marketing know-how, using HubSpot's platform, enabling ambitious businesses to grow in a trusted way. We build high-impact digital systems and campaigns that are data-informed, ethical, and customer focussed by putting innovation, social impact, and human connection at the heart of everything we do.
We've got a lot of experience building strategic data infrastructure. Not to blow our trumpet, we're experts in the area. We use this expertise to help leaders create businesses that use data responsibly, innovatively, and effectively.
We deliver results by sharing our knowledge and experiences. We work with clients on strategic planning, digital marketing, sales enablement, copywriting, content strategy and design, and learning design and delivery. The whole package! All underpinned by Agile methodologies and data ethics.
Our Story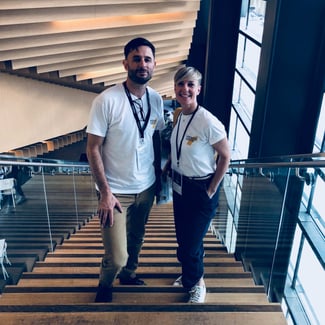 Mission Drive was founded in 2017 by Candice and Simon, a husband and wife team based in the UK. We believe that data has the potential to solve some of the world's biggest problems, but, sometimes the solutions to these problems are complex. Which is why we see the need for innovative companies to better educate their customers, employees and communities. To bring this to life and get results we draw on our background in business development, data, marketing and learning.
Open & ethical
Sharing content openly, allows good ideas to spread, improves collaboration and sparks innovation. Using data ethically avoids harmful impacts.
Data-informed insights
Data is at the heart of our business. Data enables us to analyse and optimise our approach, generate insights, and provide evidence of impact.
Agile
We empower each team member to manage their own work, we learn from doing, and improve what we do based on data and feedback.
Nurturing others
As we work together as a team, our focus is to build your skills and capacity to improve performance and drive growth, whilst balancing work with life.
Curious minds
We bring enquiring minds and a desire to learn to our work each day. There's so much that's exciting and new to discover. We'll never stop exploring.
Being human
We strive to connect humanity to the data world, to support diversity, to deliver economic and social value, and to make working together fun.