Digital sales
Turn your website & CRM into a formidable sales machine
Our sales services
Digital selling uses an inbound sales approach designed to bring you clients who are ready to buy from you. This means that salespeople spend less time prospecting and more time using their creativity and energy to advise and support prospects so they turn more of them into clients.
We focus on:
Making life easier for sales people
Providing data-informed insights to commercial leaders
Aligning sales & marketing to deliver better business results
Digital sales services in detail
Lead scoring
Use data to identify customers who are ready to buy, now.
Identify lead demographics and behaviours. Using data about existing customers and deals generate a list of demographic attributes and customer behaviours that indicate a contact is likely to be an ideal prospect.

Create lead scoring models. These models attribute a value to each element of demographic information, company information, online behaviour, content engagement and social engagement.

Build lists and assign ownership. Based on your lead scoring model you can then create lists of people in your database who fit the criteria of an ideal prospect. You can then ensure that new prospects are automatically assigned to sales people for proactive outreach.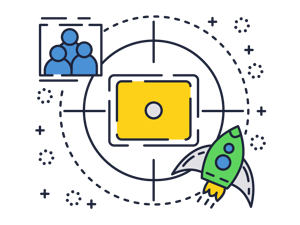 Digital prospecting
Use CRM data, website research and social media to research and engage with prospects.
Decide if a prospect is workable. Use CRM and LinkedIn data to identify whether a prospect is a good fit for your business, whether you know the key stakeholders ,your familiarity with the market and their familiarity with your offering.

Qualify prospects. Use leadscoring or spreadsheets to analyse leads based on each of your qualifying dimensions to help identify which prospects to target first.

Find opportunities to develop a connection. The end goal of this step is to gather in-depth information on your prospects to hone your pitch and personalise your outreach.

Tailor outreach. Whether calling or emailing, your outreach should be highly tailored to your prospect's particular business, goal, or industry.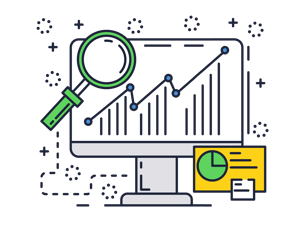 Sales hub
Close more deals, faster, and manage your teams more effectively with HubSpot's digital Sales Hub.
Automate outreach. We help you create sales sequences that make engaging with new prospects more effective by automating follow-up and meeting scheduling.
Deepen relationships. Get better insights into customers and their behaviour before starting a sales conversation. Make follow up and engagement more effective through digital meeting scheduling, quote issuing and contract signature.
Improve management. Detailed reporting and dashboard tools make information management and sharing easier, reducing the need for manual data gathering and report writing.
Digital sales training. Developing your sales teams' digital selling techniques with Mission Drive will help them win more work, faster by teaching them how to use HubSpot and social channels to better understand prospects and tailor their outreach. They'll also learn how to use HubSpot for reporting their activities and tracking their progress.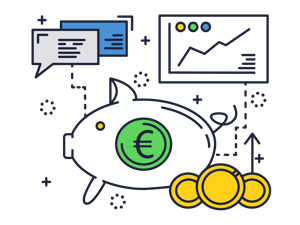 "Working closely with the ODI Learning team, they have provided invaluable ideas and solutions for our online and face-to-face courses. Their tailored marketing efforts have resulted in a significant increase in enrollment."