How to Develop a Content Marketing Strategy: 7 Simple Steps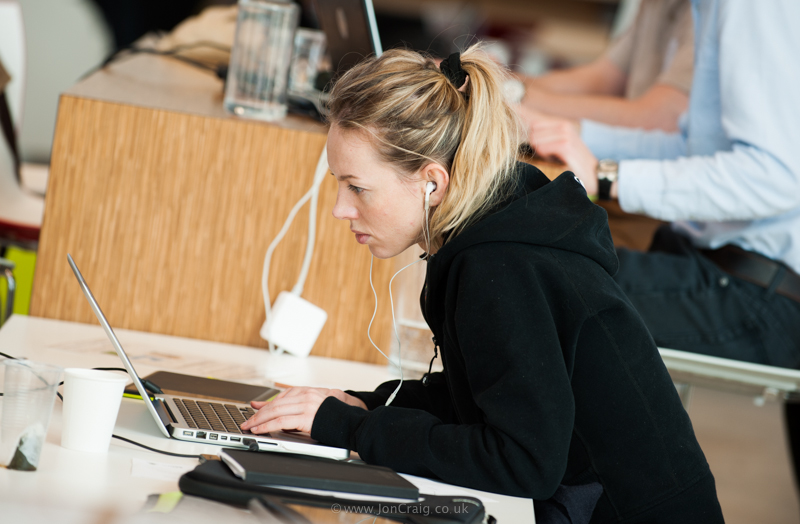 If you're involved with helping your organisation flourish and grow, this is for you. Follow these seven principles to develop a content marketing strategy that will help you reach the right people at the right time – bringing you new leads & increasing awareness of what you do.
By: Candice Bullmore, Mission Drive Founder & COO
Why bother with content marketing? Fundamentally, content marketing, that's focused on generating inbound leads, is a far more effective approach compared to other lead generation techniques. Content marketing typically reducing the cost of client acquisition by around 61% (source: Hubspot). The approach will also put you ahead of most of the competition. CMI's 2017 Benchmarks Report shows that 63 percent of B2B marketers do not have a documented strategy, while 61 percent of the most successful ones do.
Before we dig into how to develop a content marketing strategy let's address some basics. First off, what do we mean by strategy? For the purposes of this blog, we define strategy as:
"A resourced plan that helps you achieve specific goals and improve performance in the face of competition."
So, what is "content strategy"? We define content strategy as:
"A resourced plan to develop and promote content that helps you achieve specific goals, in the face of competition."
This means your content marketing strategy should answers 'why' you are doing content marketing by stating clear goals. It should capture how you will use content to stand-out from your competition, to reach the people you want to help, and to help them understand the problems you solve. It should explain the people, budget and tools you'll need.
So, what stops people documenting their strategy? Perhaps it's not knowing how to develop a strategy? Perhaps it's blindly creating content for creating content's sake, with no clear goal or purpose? There could be many reasons. That's why we created this easy to follow guide to help you get started.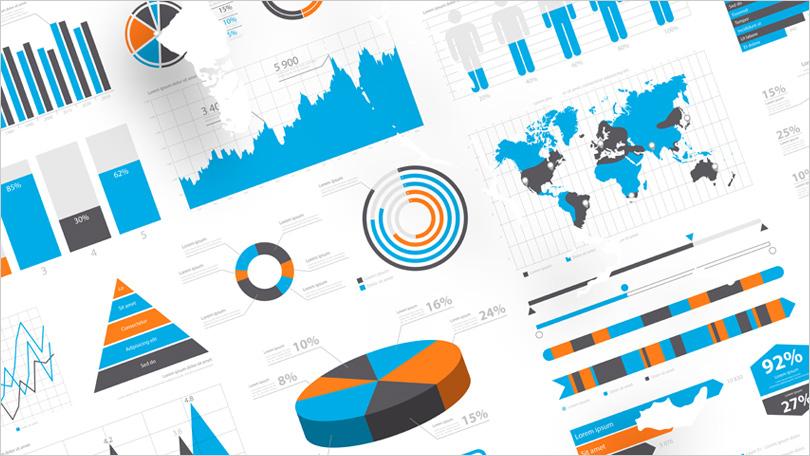 Step 1 – Determine your goals
Start with determining your goals for the next 6-12 months. This is a critical first step. Each goal you have is likely to require a different kind of content strategy. It's not one-size fits all. So it is important to write them down. And, that these goals are important to your whole business. Here are some examples of goals:
Convert more leads into customers
Gain more qualified marketing leads to pass to sales
Retain customers

Increase traffic to your website

Raise brand awareness
Be specific about your goals. Make them SMART. Let's review what SMART stands for:
Specific. Each goal needs real, measurable values. Don't just say, "I want more visitors." Be specific about how many visitors you need, starting from when and by when.
Measurable. Make sure that you can track your goal. Don't hide behind buzzwords like "brand engagement" or "social influence." Use KPI's
Attainable. Work toward a goal that is challenging, but possible. Don't try to take on the impossible!
Realistic. Be honest, because you know what's within your capability. Don't forget any obstacles you might have to overcome.
Time-bound. Give yourself a deadline. Don't keep pushing towards a goal you might hit "someday." Be very clear about the time you're going to give to reach your goal and work towards this date.
The more specific you can get with each goal, the easier you'll find it to develop the content you need. You'll then be able to determine how you're going to execute on them and how you will measure success.
If you need help figuring out the right goals, use this tool as a goal planning template. When you are ready to get started, refer back to this tool to guide how you further develop your content marketing strategy and campaigns.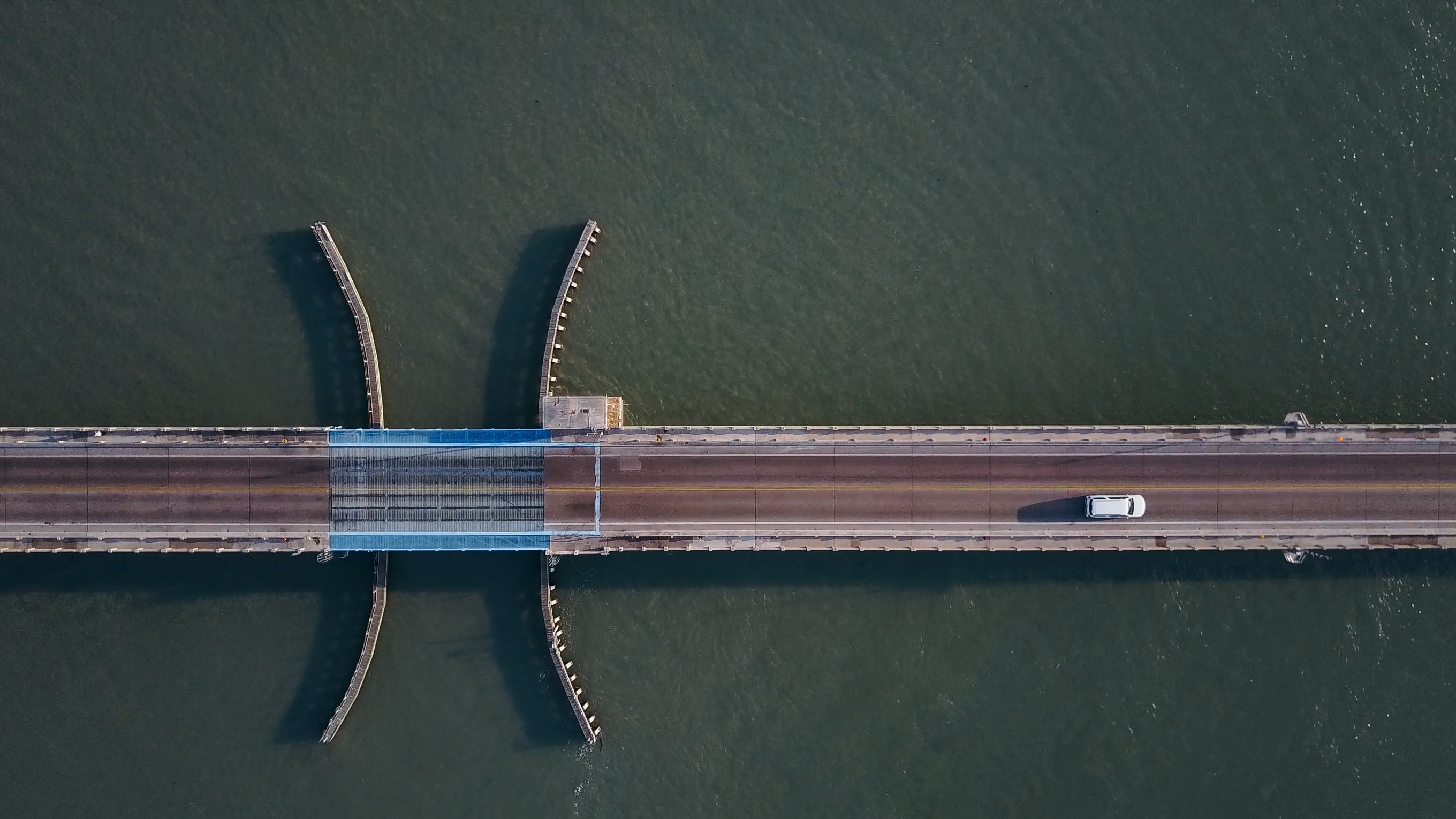 Step 2 – Define your Mission
In simple terms, a mission statement is telling the world why you exist. What your purpose is. What problems you help solve and who you are helping. Wikipedia's definition sums this up nicely.
Mission Drive client, The Open Data Institute was founded in 2012 by Sir Tim Berners Lee and AI expert, Sir Nigel Shadbolt to address today's global challenges using the web of data. The ODI's Mission Statement is:
"The Open Data Institute works with companies and governments to build an open, trustworthy data ecosystem, where people can make better decisions using data and manage any harmful impacts"
This kind of mission statement is a true expression from the leaders of an organisation, who have carefully considered why they do what they do. The mission statement doesn't get into the nitty-gritty of tactical things. It doesn't talk about processes. It's the heart of the message
When you have your mission statement documented, it will serve as your mantra for all that you do and what follows. In the context of content marketing, it will fuel your content strategy and be a guiding principle for everyone involved – it's there to help you tell your story and to make sure your story is aligned to your purpose.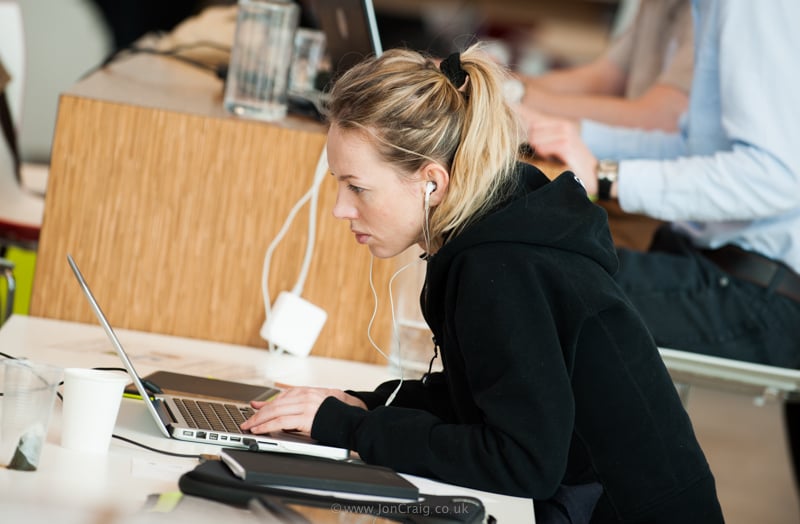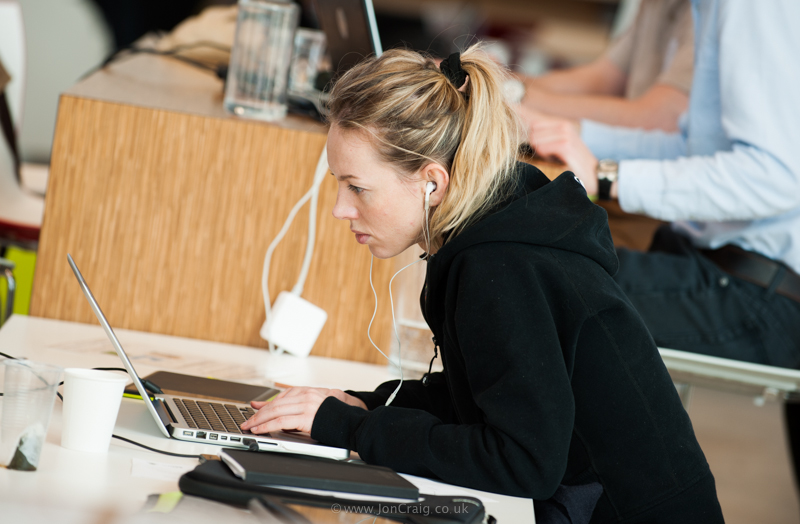 Step 3 – Analyse where you are in the competitive landscape
There's huge value in looking into the kind of content and messaging your competitors are getting the most engagement from. These should be organisations you respect and who you identify with most.
Browse their website, take look at what social media channels they are active on and get a feel for what kind of content they are publishing and sharing that get engagement such as likes, shares, and comments on the most.
Engagement is an expression of behaviour, driven as a result of emotion. People who engage with your competitors content are feeling some kind of value in what they are reading – they are learning, getting inspired or taking action. It's this kind of human emotion that your content should evoke. It's this kind of emotion that will drive people to comment on, share and like what you do.
The bottom line is that how people behave with your content shows the value they place on it. You can learn a great deal from the content that seems to be doing well with your target audience using a variety of digital tools. For example, with BuzzSumo, you can compare the performance of your content against that of your competitors.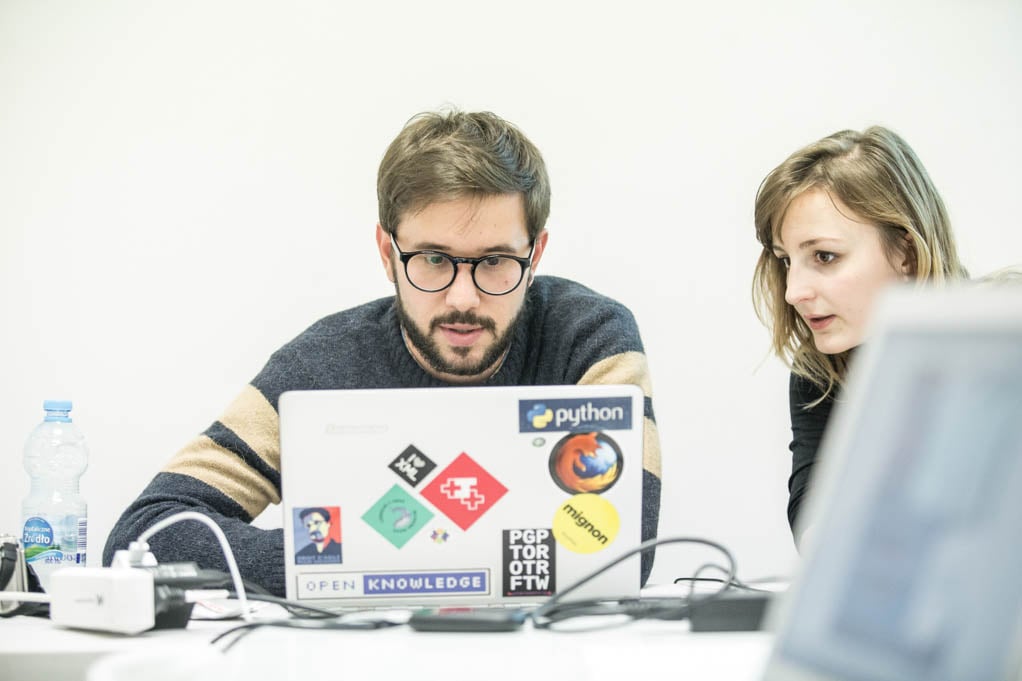 Step 4 – Research your customer
Before you start to think about content, it is critical to know who you want to reach. These are your Buyer Personas. A buyer persona is a semi-fictional representation of your ideal customer, based on market research and real data about your existing customers.
Developing Buyer Personas will help you:
Determine where to focus your time

Guide product development

Help you generate content ideas

Help you determine what social media channels to focus on

Give you insights about buyer behaviours
The more detailed you can get when creating your buyer personas, the better. You may have several types of buyer personas each with their own unique characteristics with a variety of problems they need to solve.
In order to capture very specific information about your ideal customer, you'll need to do your research a decent chunk of your time to create them. Follow this persona creation process to help you discover how to get to know your real customers and find ways to reach them.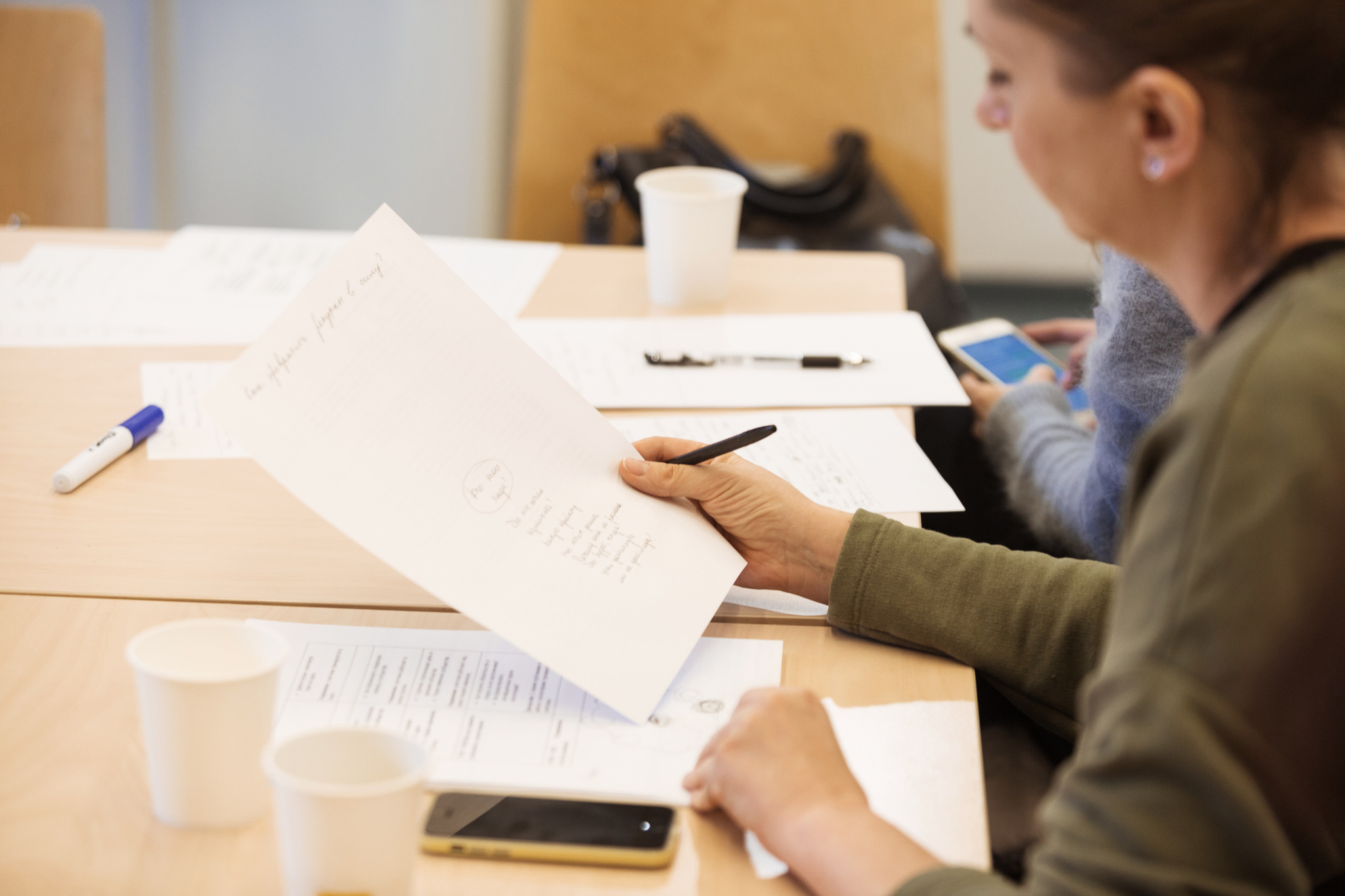 Step 5 – Build the business case for agile marketing that is data-informed
If content marketing is new to your organisation, getting business leaders, partners and peers bought in may take some convincing.
As with most technology and data-driven organisations, using data shouldn't stop with your products or services, it should be used to power every aspect of your business. Data-informed, Agile marketing is leading the way in helping business owners and marketers move away from traditional ways of marketing. Using data for Agile marketing means you.
Focus on the customer.

It's not about you – it's about how you help solve their problems first and foremost. And how you use content to engage, educate and inspire them.

Validate Learning.

Test what you do, regularly. Learn from the process, use the data to help review and optimise each element of your campaign: content, promotion, and spend and effort.

Adapt and iterate.

Reflect and measure regularly (at least every two weeks) on content and campaigns, then iterate, then deploy again.

Share and collaborate.

Share your insights with other business functions for transparency and cross-functional collaboration.
Building a business case for data-informed Agile marketing will help you put a framework in place to demonstrate, through the use of meaningful data, what's working and where investments are best spent.
This recent article in HuffPost explores what Agile Marketing is, why it's important today and what makes an Agile marketing team.
Build your business case around these 7 key principles of an Agile marketing strategy:
First and foremost, don't be afraid to fail.

Just make sure you don't fail for the same reason twice. The idea is to learn from what hasn't worked, and use that information to adapt what you do in future.

Create marketing programs more frequently over a shorter period of time.

Have a regular flow of content creation that gets tried out over shorter periods of time, means you have more data to work with and more avenues to try to see what works.

Be OK with change.

One key to building competitive advantage through your content strategy is the ability to welcome and work with change, in the moment. The market is forever changing, what people want is forever changing. Being agile and responsive to change is ever more important.

Educate and inspire potential customers early.

Continuous delivery of marketing that helps solve problems keeps people engaged with your mission.

Keep it simple and get stuff done. N

ot overcomplicating things is fundamental to making sure things get done. And it's only things that get done that have an impact.

Continuous learning through trial, error, and feedback.

This way of working is the only real way to measure your progress, measure your impact and optimise your approach.

Collaborate openly and frequently with others about your work.

Keeping things open, means everyone is in tune with what you are doing and keeps alignment with overall business goals to lessen waste on things that are not important.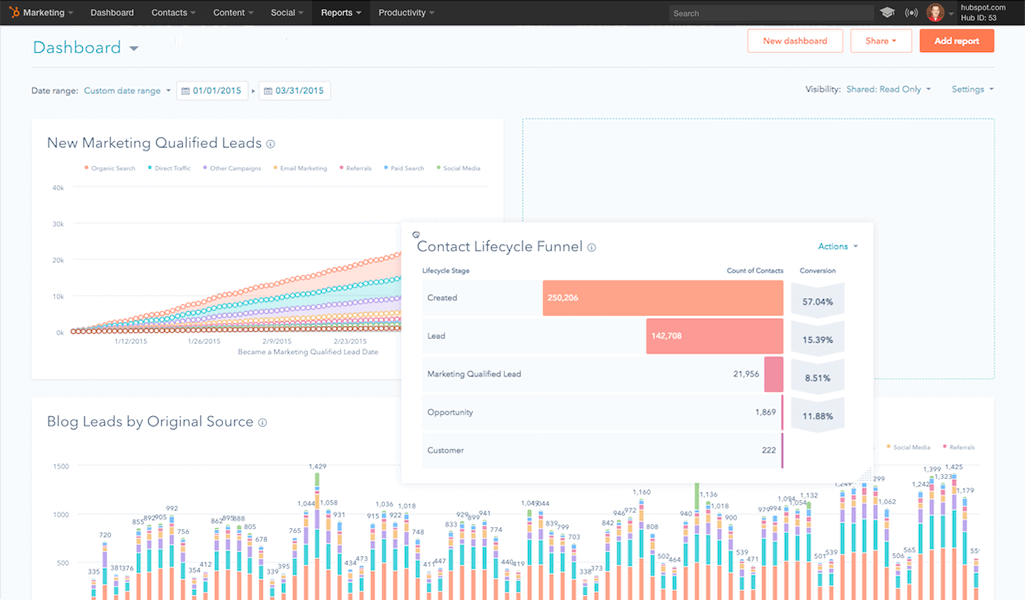 Step 6 – Determine your channels and internal infrastructure
The avenues you choose to reach your buyer personas with relevant content is fundamental to how your content will perform in different scenarios. It's perfectly fine to test out different channels for different pieces of content or messages, but learning what typically fits best where and what performs the best when and how is part of learning how to choose and optimize early on.
The most popular channels are your website, and social media channels, such as LinkedIn, Twitter, Facebook, Instagram, and YouTube. Get each channel set up with your organisation's key messaging. Make sure these channels have a consistent look and feel with your brand so that people identify with you and your mission. There are different ways to use different channels so it's worth spending time understanding where you'll get the most impact and how you'll reach different audiences. Don't be afraid to try and test things out and optimise where things work best.
Before you start executing on your content strategy, put time into researching the infrastructure that will support your work. Infrastructure can be tools, systems, and people. First, let's think about people. Who in your business can you turn to who are experts in their field? Who can contribute to ideas and content? Sales, Leaders and Subject Matter Experts are all valuable contributors. They don't necessarily need to be great writers, but they can provide a wealth of ideas, stories, and snippets for you to build on. You may want to consider partnering with an Agency or a freelance copywriter who knows your industry to support you with turning those ideas into compelling stories, but start with your internal team – they're one of your most valuable resources!
When it comes to tools and systems, you'll want to streamline as much as possible and keep things in one place so that when it comes to collaborating with others and reporting ROI, you can do this easily without spending days pulling reports together from here there and everywhere. Here are some of our top suggestions:
To underpin your content strategy you'll need a tool to promote content, capture leads from content, nurture leads and track progress. To make this efficient we recomend a marketing automation platform that's designed for B2B companies. Examples include Hubspot, Marketo and Pardot.
For powerful, seamless marketing automation, where everything happens in one place, and that is designed to align sales and marketing activities, Hubspot comes out tops in our opinion. Both in terms of value for money and it's suitability for tech and data businesses who want to grow quickly. Full disclosure, we're a Hubspot Partner Agency. We took the leap with Hubspot because we think its the best tool for the people we work with. And the results we've got have shown it's worth. If you're dipping your toes into content marketing there's a free version you can get started with. In short, it's an all-in-one system will help you grow traffic, convert leads and track your entire funnel all in one place.
For content design, Canva is an excellent, easy and cost-effective, cloud-based tool that is filled with hundreds of templates you can use with your own branding!
Keep on top of tasks, deadlines, processes, and collaboration with your team and others. We've used Asana, Trello and even Pivotal Tracker. Both are cloud-based platforms and offer a wide range of options for teams working on the same mission and will make sure you get the job done. Both platforms are also very visual, making managing work easier to get to grips with – and also a lot more fun.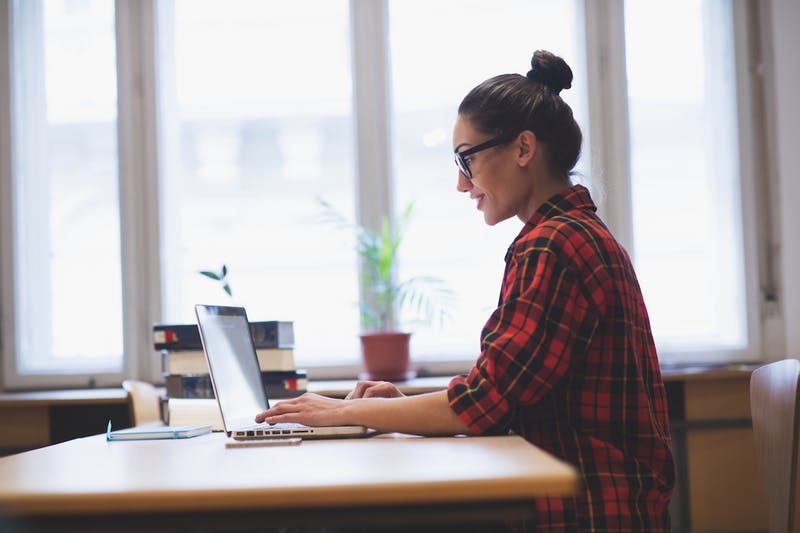 Step 7 – Document, Review and Share your Content Marketing Strategy
Once you have developed your content marketing strategy, documenting it and then sharing it with the rest of your organisation is key. Some parts of your organisation may not need to see a detailed plan, so perhaps draw out the key high-level points so that everyone can understand the overall aims.
It's as much about being clear about what underpins what you do, as being transparent. And it's also about having clarity for everyone who will be involved. Openness and collaboration will make sure you are seen to be working towards a common business goal, ultimately contributing to the overall success of your organisation.