Did you know it's Global Accessibility Awareness day today? 1 billion people worldwide have disabilities – but they're often very underserved by today's digital products.

Accessibility removes barriers and unlocks the possible. In support of GAAD (Global Accessibility Awareness Day) today, we're helping raise awareness by sharing three tools that can help your business make improvements for greater accessibility.
WAVE – Web Accessibility Evaluation Tool
There are a number of free tools that can help designers and developers test the accessibility of their pages. One of these is WAVE – Web Accessibility Evaluation Tool from the folks at WebAIM.
Colour Contrast Analyzer
The Colour Contrast Analyser (CCA) is a tool, provided by TPGi, that helps you determine the legibility of text and the contrast of visual elements, such as graphical controls and visual indicators.
axe (Deque)
Deque's axe Browser Extension integrates into Chrome and Firefox's built-in Developer Tools to allow convenient access to a page's accessibility barriers, in a way already familiar to most Web Developers.
👉 Check out GAAD's resources page for more on accessibility features, technology, and learning resources.
---
Found this Little Missions interesting?
Subscribe to get Little Missions delivered straight to your inbox.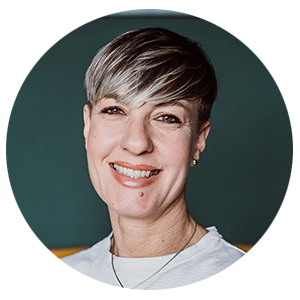 Candice Bullmore
Candice has a background in sales and learning. And, a passion for helping people develop new skills. She led the launch of Mission Drive as a Hubspot Partner Agency and leads the development of the data skills programmes we design for clients. Candice has overall responsibility for our leadership products, connections with partners, and project delivery.