Here at Mission Drive we're proud to announce we are now B1G1 members. This means we're committed to being a 'business for good', and actively making giving a part of our everyday business activities. Here's how it works.
What does it mean to be a B1G1 member?
B1G1 connects businesses with hundreds of high impact charities around the world. The projects of those charities are then broken down into quantifiable micro-impacts. By linking our everyday operations to these projects (such as completing a client project), it means we get to give – and create real change.
Mission Drive: supporting Gender Equality, Good Health and Wellbeing and Quality Education
Here at Mission Drive we give to a number of high-impact SDG (Sustainable Development Goals) causes around the world. We've chosen our SDG-related impacts to be Gender Equality, Good Health and Wellbeing, and Quality Education. We'd like to choose our next giving project with our clients, so that together we can make a difference.
Our hope is to inspire our clients and the wider community. Which is why we're sharing our B1G1 connection to our webpage, and will be sharing stories too.
Creating a positive impact in the world
If you're feeling inspired to join the B1G1: Business for Good Initiative, getting started is easy. B1G1 helps businesses like ours give back in powerful new ways, and do so much more for the world around us – so check them out here. If it sparks your interest, feel free to ask us any questions. And if you do choose to join B1G1, please use our unique code GIVING131.
Let's do something good, together.
To find out more about the difference Mission Drive is making to specific areas like education, poverty and clean energy, check out our global impacts page here.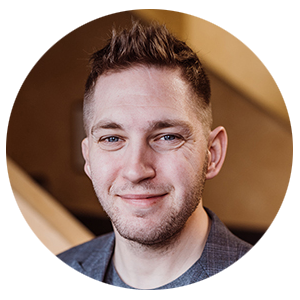 Seb Daniels
Seb is a specialist in digital marketing. His experience of content marketing, email marketing, SEO and social media management allows Mission Drive clients to engage, inform and inspire their customers and employees. Before joining Mission Drive, Seb honed his skill set in both B2B and marketing roles for over 10 years, and is often found with his head buried in a WordPress website or HubSpot.