All of April is National Stress Awareness month in the UK. Many of us don't realise when stress is building up, so it's important to be aware and check in with yourself and others.
It's also important to have a company culture where you can speak up if you feel overwhelmed. The Stress Management Society has their own tips and guides on how to take care of your wellbeing in turbulent times. But these are a few that chimed with us specifically:
Reclaiming your lunch hour. Got a habit of working through, or eating at your desk? Check out Laura Archer, author of 'Gone For Lunch: 52 things to do in your lunch break'. The best and most obvious tip of hers is to simply go for a walk over lunch.

Deep breathing for stress. A favourite over here is Angie Tiwari's easy, quick meditations/breathing exercises including this one on releasing mental tension. A yoga, meditation, and breathwork coach, Angie also knows what it's like to work in a fast paced corporate environment.

And if you're able to influence company culture, why not switch to a 4-day working week like we do here at Mission Drive? According to the recent UK four-day, 32-hour workweek trial (the largest trial of its kind globally), shaving a day off the workweek has proven to reduce stress and burnout. Plus there's the added bonus of increased revenue and productivity. A win all round.
---
Found this Little Missions interesting?
Subscribe to get Little Missions delivered straight to your inbox.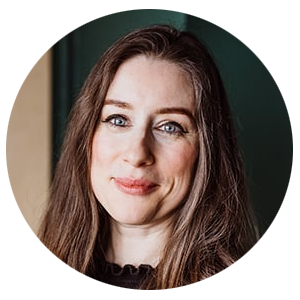 Rhiannon Vivian
Rhiannon is a writer with over 16 years experience. She has a background in both journalism and copywriting, and has written material for big campaigns, blogs, websites, radio scripts and more. In her varied career she's written for brands like the BBC, Just Eat, Virgin Media, Sony, OVO Energy, and Investec. She's also written for charities Scope and Shelter.