Job role: Mid-level copywriter for maternity cover | Mission Drive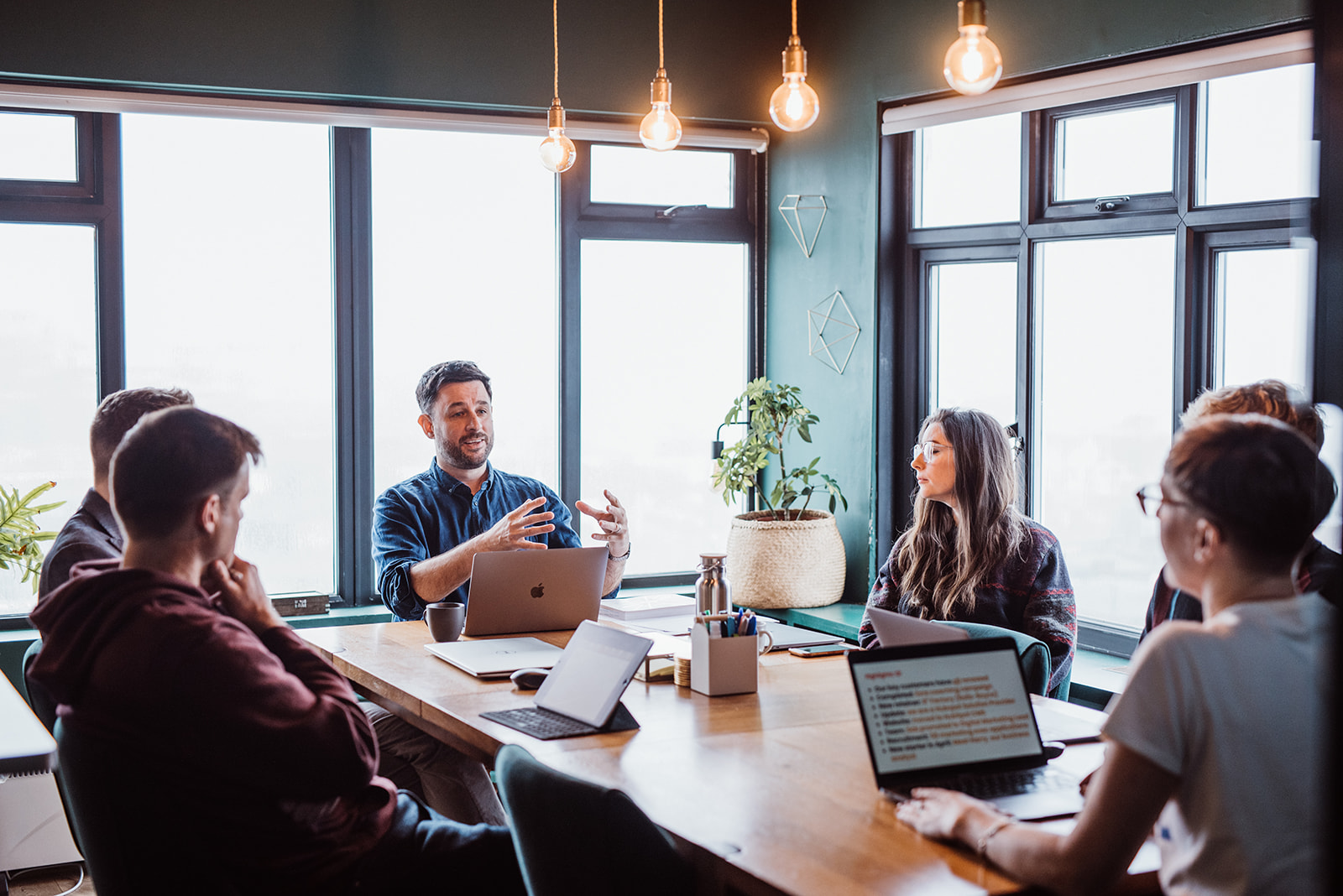 We're looking for a mid-level copywriter to join our team of mission driven digital marketers. This is a short-term contract with potential for a permanent role.
Applications are now closed.
Your main job will be to produce written copy for content such as emails, web pages, blogs and social media on behalf of our fabulous clients, who are mostly working with data-powered technologies such as AI and Blockchain.
Type: Part-time (3 days per week)
Flexible working: Any 3 days between Monday - Thursday, agreed upfront
Location: UK. Remote, but will be required to attend monthly off-site meetings in Brighton.
Salary: £32,000 per annum prorated to £1,600 per month
Benefits: Private healthcare, Pension auto-enrolment, flexible working days
Duration: 4 to 6-month contract.
Application deadline: 27th April 2023.
Interviews: W/c 1st May 2023, via Google Meet.
Ideal start date: 15th May 2023
For this role we're not inviting applications from recruitment agencies. Sorry!
Applications are now closed.
Your experience
If you know how to write creative copy for marketing purposes, and have experience – or demonstrable interest – in the world of data, we want to hear from you!
We'd like you to apply if you you are able to show your experience in the following areas:
Writing creative copy that brings abstract concepts to life.
Writing copy for marketing, such as social media posts.
Writing copy for the web.
Publishing copy across digital platforms.
Working as part of a small team.
Applying content design principles– such as understanding user needs, developing personas, and optimising web copy for SEO.
Working collaboratively with customers, freelancers and other suppliers to deliver work.
What you'll be doing
Here's an overview of what you'll be up to in your work at Mission Drive:
Collating, editing, and writing the introduction for The Spark, our monthly newsletter.
Collating, editing, and proofing eight Little Missions, our short 'tips and tricks' articles. And writing 1-2 of your own each month.
Writing and editing two monthly newsletters for our clients, including liaising directly with them on content.
Facilitating and making notes for Mission Drive's weekly creative meeting and associated action planning.
Writing two monthly blogs for a client.
Ad hoc copy tasks such as writing and proofing for both Mission Drive and our clients - including emails, website updates, social media posts, blogs.
Attending client meetings and sprint planning sessions where needed.
Attending our monthly company off-site meeting in Brighton.
This is a representative picture, so the actual scope of work may vary, depending on Mission Drive, and our clients' needs.
Your skills
The key skills you'll use in this job are:
Short copy: you'll create snappy social media posts, emails, short articles and snippets.
Long copy: you'll be helping the team write intriguing and educational newsletters, blogs and e-books.
Proofreading: you'll need an exceptional eye for detail to proof newsletters in design, blogs, and web pages, created by you and others.
Organisation: You'll be happy to plan and track your work using Asana, our editorial and project management planning tool.
Process. You're a stickler for detail, following style and tone of voice guidelines for Mission Drive and our clients.
Tools, methods & frameworks
At Mission Drive, we use a variety of tools and methods to deliver our work. Our ideal candidate will have experience of some of the following:
Tools: Hubspot (Digital Marketing & CRM), Hootsuite (social publishing) Adobe Creative Cloud (design), G:Suite (writing & production), Asana (project management), Miro (creativity & planning), Wordpress (CMS), Adapt (e-learning).
Methods and frameworks: Inbound marketing, content design, Agile.
About Mission Drive
We're a digital agency based in Brighton. Our vision is to make data a force for good in the world – a world where growth and ethics are compatible.
Our clients include The Open Data Institute, EDF, Rolls-Royce and Novartis. We work with them on strategic planning, digital marketing, sales enablement, copywriting, and content strategy and design. All underpinned by Agile methodologies, and data ethics.
We've got a lot of experience building marketing data infrastructure. Not to blow our own trumpet, but we're kinda experts in the area. So we use this experience to create learning content and workshops for business leaders that help them make better decisions with data. And to help them build businesses that use data responsibly, innovatively, and effectively.
If you come onboard you'll be part of a friendly team of strategists, project planners, digital marketing technologists and content designers.
What matters in our work?
Open principles. Sharing data and content openly helps good ideas to spread, improves collaboration and sparks innovation.
Data-informed insights. Data is at the heart of our business. Data enables us to analyse and optimise our approach, generate insights and provide evidence of impact.
Agile & Inbound. Our framework is the Inbound methodology, adapted for each client we work with, and iterated as we deliver.
Developing others. As we work together, our focus is to build our team's skills, and our capacity to improve performance and drive growth.
Curious minds. We'll never stop exploring. We bring enquiring minds and a desire to learn to our work each day. There's so much that's exciting and new to discover.
Being human. We strive to keep the data world human, to enable diversity, to deliver economic and social value, and – ultimately – to make working together fun.
Apply

Applications are now closed.
Please note
All candidates (except those submitted by agencies) will be reviewed and responded to after the deadline date.

Initial interviews will be conducted via Zoom with a shortlist of candidates in June 2022.

A final Zoom interview for preferred candidates will be with one of the company founders.
If you have any questions, email team@missiondrive.io