Edited Tweets are coming…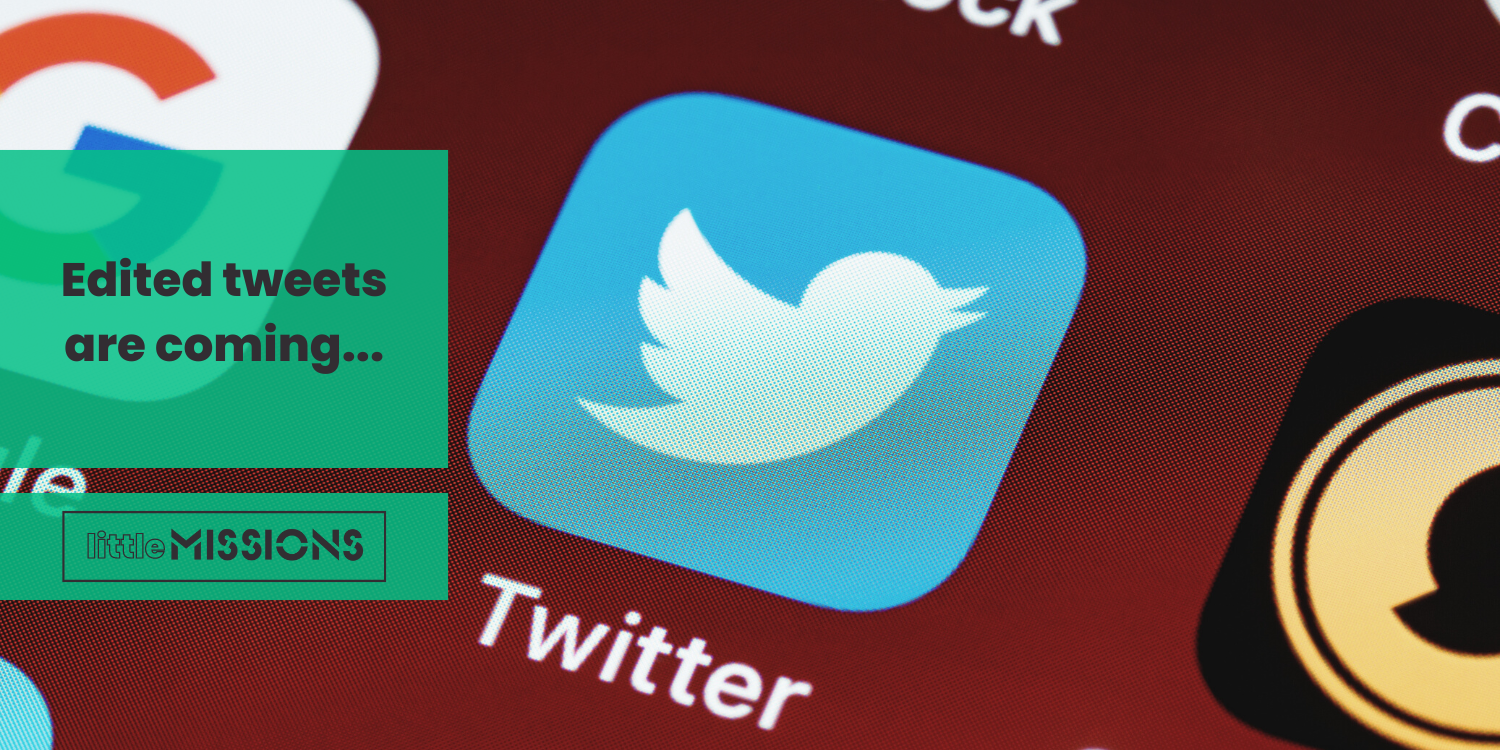 Seb Daniels
Digital Marketing Lead
Twitter has launched a test stage of its most requested addition of all time – the ability to edit a tweet. Users will be able to edit their tweet within the first 30 minutes, and it will appear with an icon, timestamp, and label to show it's been modified.
Word to the wise: edit history will also be available to view. Long awaited, humble users will have to wait a while as the feature gets a 'modest unveiling' among the select few.
But what do you think? Should we be able to edit our tweets, or is it a minefield for misinformation? Let us know what you think over on Twitter.
---
Found this Little Missions interesting?
Subscribe to get Little Missions delivered straight to your inbox.
Subscribe to plant a tree
Each and every month, when someone signs up to our newsletter, we plant 1 tree in the world.