Job role: Digital Marketing Executive | Mission Drive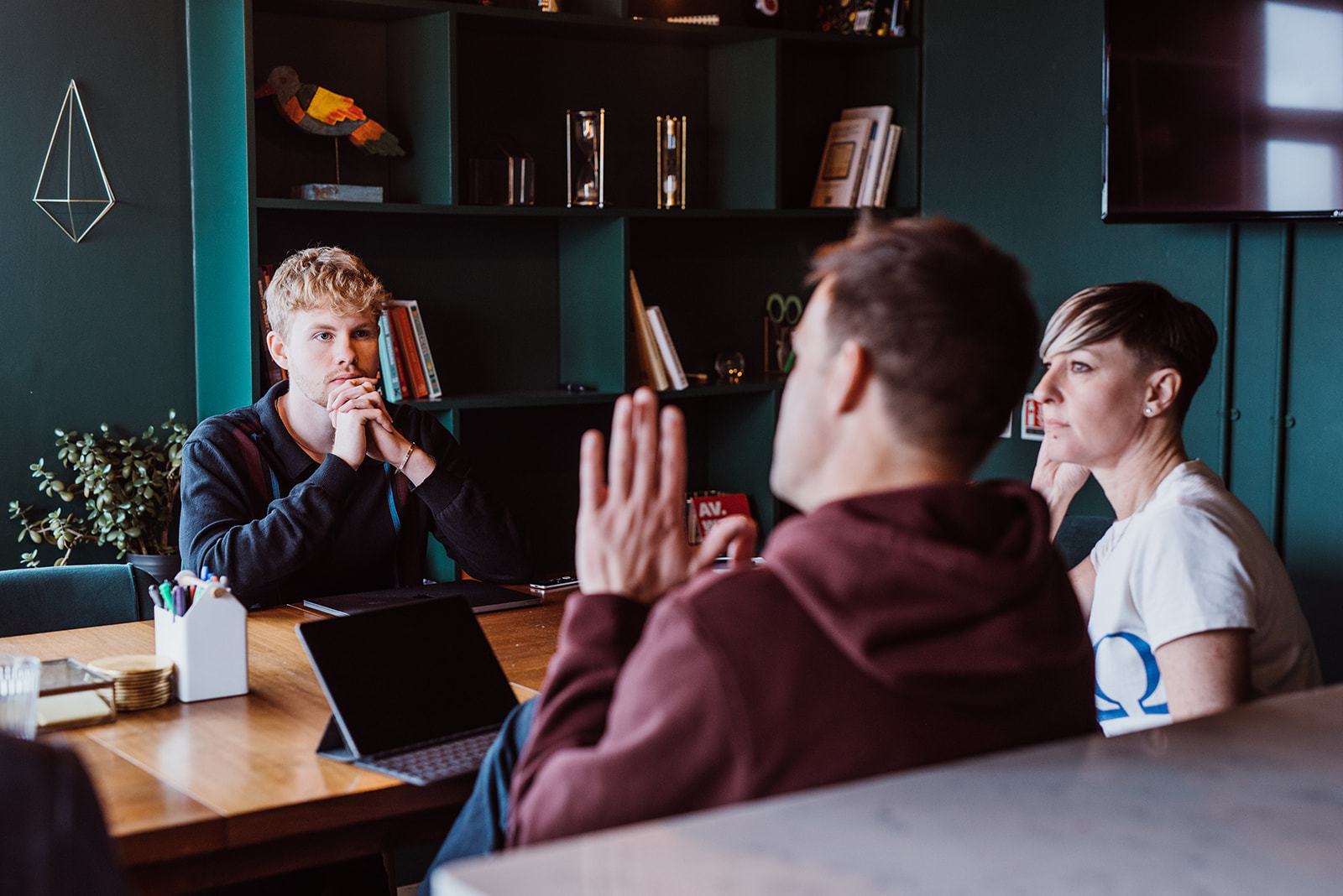 Type: Full-time
Location: UK, remote.
Salary: £26,500 - £31,500/year + pensions + private healthcare `+ remote working equipment (Macbook Air + screen, as required)
Application deadline: 30th May 2022
Interviews: Early June 2022, via Zoom.
Ideal start date: 4th July 2022
We're looking for a digital marketing executive to join our team of digital marketers and content creators.
We are a 4-day week business (Monday-Thursday) offering private healthcare, and extensive support to develop your career and skills.
You'll be working with customers who are pioneers in data, AI and blockchain technology. As a B1G1 partner we donate part of our revenue to supporting development activities across the world.
The Role
Your main job will be to support the build and delivery of digital marketing campaigns that raise awareness and generate leads for our client's innovative products and services. You will also help with Mission Drive's own marketing activities and get involved in other activities such as events and product development.
You will be reporting to our Digital Marketing Lead and will work closely with the wider team and our customers.
For this role we're not inviting applications from recruitment agencies. Sorry!
Your experience
If you have some experience or formal training in digital marketing and have experience – or demonstrable interest – in data, we want to hear from you!
We'd like you to apply if you are able to show your experience in at least five of the following areas.
Using a customer relationship management system like Hubspot or Salesforce.

Basic website editing skills, using Wordpress or a similar platform.

Building and publishing email marketing campaigns.

Social media management tools, like Hubspot and Hootsuite.

Paid social media advertising.

Copywriting for the web.

Search engine marketing.

Data analysis and reporting.

Using project management tools, like Asana, Airtable or Monday.
Your skills
The key skills for this job are:
Using digital marketing platforms and tools.

Communicating with customers.

Working as part of a small team.

Time management.

Data preparation.
Tools, methods & frameworks
At Mission Drive, we use a variety of tools and methods to deliver our work. Our ideal candidate will have experience of some of the following:
Tools:

Hubspot (Digital Marketing & CRM)

Hootsuite (social publishing)

Adobe Creative Cloud (design)

G:Suite (writing & production)

Asana (project management)

Miro (creativity & planning)

Wordpress (CMS),

Adapt (e-learning)

Canva (Design)
Methods and frameworks:

Inbound marketing, content design

Agile project management.
About Mission Drive
We're a digital agency based in Brighton UK. We work with companies who use data and data-powered technology to tackle some of the world's biggest challenges, from climate change to mental health issues brought about by the COVID-19 pandemic.
Our clients include The Open Data Institute, EDF, Rolls-Royce and Novartis. We help get their messages to the right people with successful strategies and digital engagement campaigns. Our goal is to help them build their businesses and reach the people who matter to them.
We are a friendly team of strategists, project planners, digital marketing technologists and content designers.
What matters in our work?
Open principles.

Sharing data and content openly helps good ideas to spread, improves collaboration and sparks innovation.

Data-informed insights

. Data is at the heart of our business. Data enables us to analyse and optimise our approach, generate insights and provide evidence of impact.

Agile & Inbound.

Our framework is the Inbound methodology, adapted for each client we work with, and iterated as we deliver.

Developing others.

As we work together, our focus is to build our team's skills, and our capacity to improve performance and drive growth.

Curious minds.

We'll never stop exploring. We bring enquiring minds and a desire to learn to our work each day. There's so much that's exciting and new to discover.
Apply
Applications for this role closed on 30th May 2022.
Please note
All candidates (except those submitted by agencies) will be reviewed and responded to after the deadline date.

Initial interviews will be conducted via Zoom with a shortlist of candidates in June 2022.

A final Zoom interview for preferred candidates will be with one of the company founders.
If you have any questions, email team@missiondrive.io